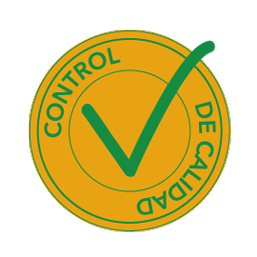 Quality guaranteed

Fast production and shippment

We listen to your questions and provide solutions

Customer satisfaction

Improvement goals
The Directorate of HIDEGAR-LASER, SA represented by Jordi Garcia, assumes the commitment and responsibility to implement a quality management system in the company.
The quality management of HIDEGAR-LASER, SA is based on the requirement to provide products and services that meet the needs and expectations of our customers, always complying with the specifications, rules and regulations.
The focus of the whole or Total Quality Management Quality HIDEGAR-LASER. Inc. is to create a management system within the company to ensure the quality of products and services produced, by involving the whole organization, management, people and the quality system, each person is responsible for producing quality and maximize customer satisfaction sis, whether internal or external.
Our company, submitting its quality assurance system certification based on international standards (ISO 9001), not only get clearly differentiated in the market regarding our direct competitors, but also placed their products and services, as quality is concerned, within a framework which includes products and reputable companies and recognition within our sector.
The development of quality system HIDEGAR-LASER, SA is fully responsible for the management of the company, assisted and full involvement of staff of the organization and external advice as may be required, likewise HIDEGAR direction-LASER, SA Transmits general guidelines for those responsible for the different processes that specify the steps to follow to implement the quality management system.
The annual targets for HIDEGAR-LASER, SA, are continuously improving our Quality Management System, specific training for our employees, investment in infrastructure, machinery and tools to offer a better product and service to our customers.
The Directorate of HIDEGAR-LASER, SA, by this statement, inform all staff of the company that the quality management system developed is mandatory, so that each and every one of its members must take responsibility for the quality of processes allocated under the terms laid out in the remaining system.
The quality system is materialized in the MANUAL PROCEDURES QUALITY and are referenced therein, the content will reach the entire staff on the terms set forth.
Managing Director.
Jordi Garcia.